There are many different ways to sort the plethora of online casinos and bookmakers that are available, but what ranking factors make the most sense when trying to pick a new place to play? You could look at what it is that casinos use to promote and distinguish themselves from the competitions, but that is what they want you to see.
Also a lot is written about casinos that offer very specific payment methods or have customer support that is available by email, chat and phone, but are these really important things? Most of us use popular payment methods that are accepted literally everywhere anyway and the important thing about support is that you can reach them and they solve your problem, not how you reach them.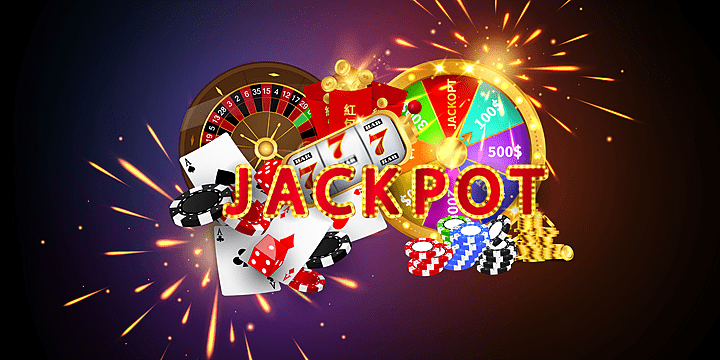 So what are some better ways to rank casinos?
Overall Score Matters
The quickest and easiest way to sort different casinos is by giving them an overall score as you can see on our casino page. Like with almost every ranking system, generally a scale of 1-5 is used although you can run into a more detailed 1-100 scale as well.
Although an overall score takes everything from the selection of games to payment methods and support into account, the big question is how they are weighed in relation to each other. As mentioned before, for most of us a large collection of new and popular games is more important than the support department, which you will probably never need to contact. But what if a website values one type of game over another for some reason?
Licenses, Quality Marks and Trade associations
The best way to check if a casino is legal, reliable and trustworthy is to check what license they have, if they are a member of a trade organization or if they earned any quality marks.
Licenses are the most important, as they determine if a casino can legally operate in a certain country. Less and less countries allow international licenses such as a license from the Malta Gaming Authority, instead they have become regulated. This means that a casino must have a license from a specific county in order to be allowed to offer gambling in that country. This way countries have more control over the rules and regulations that determine for example taxing and the prevention of gambling problems.
Sustainability
A relatively new approach to ranking casinos is what Better World Casinos does. Their goal is to point players towards the most sustainable gambling options online. Although they also look at all the standard aspects of a casino, they clearly focus on the side the players almost never see, the business side.
Sticking to the principles of ESG; Environment, Social and Governance, Better World Casinos dives into the boring annual reports and other business communication in order to see if and how they address issues like greenhouse gas emissions, diversity and equality on the workfloor and if the organization is greenwashing, just complying or actually trying to make the world a bit better.
Bonuses, Promotions and Loyalty Programs
It doesn't really matter what you call them, every casino offers little extras to their customers. This trend has easily jumped from brick and mortar casinos to online casinos, and even better. Because costs are lower and competition is more fierce, the bonuses are bigger and better.
Let's be clear that eventually all extras you get are paid for out of your own pocket, if you don't play or lose enough, you will never be eligible for the nicest extras. That is not to say that bonuses allow you to play longer and therefore have more fun. Just be aware of the fine print as they always come with very specific rules and requirements.
Loyalty programs are one of the nicest extras, as you will have to earn the perks they give, you can't just win them. Branded merchandise such as USB sticks or other gadgets are nice to have and to keep after you finish your player balance.
Games and community
If we look beyond everything practical, we get to maybe the most important aspect of a casino: 'What can you play?' Afterall, casino games are not lotteries, they are actual games. The thing with games is that everybody has their own preferences and likes. If you love the sound from a real 'boule' hitting the roulette wheel, a casino with more than 1000 different slots but no or just a few Live Casino games is clearly never your best choice.
Many casino's offer exclusive games that you can not find anywhere else, and others organize special events around certain games. If those happen to be the games you like, you have to look no further, however big a bonus the competitor offers.
Finally, casinos focus more and more on their community. Some have special news and blog sections with the latest casino and game news, others even offer a chat box in their app or on their website where you can chat with old or new friends.
Whether you pick a casino that is good overall or you pick one that suits your specific needs and wishes, remember to enjoy and play responsibly.